Source: Juan Padrón design and graphics
Dark Cure, the first book in the Dark Plague trilogy, will be free to download on Amazon Kindle from Wednesday, December 2 through Sunday, December 6. After Sunday, the price reverts to $2.99. Once Wednesday midnight (GMT) rolls around, download your copy at https://www.amazon.com/Dark-Cure-Thriller-Bradley-West-ebook/dp/B08M6F2G5D/. You don't need a Kindle to read the book: Amazon has a free Kindle reader app that works on your tablet, laptop, PC, or phone. What's the catch? Please leave an honest review on Amazon or Goodreads . . . and tell a friend.
I'm running a multi-day promotion after the success of the one-day giveaway of End of Lies two weeks ago because a free book is the easiest way to induce someone to try a new author (or a new series). At least that's the idea, so if you've meant to buy a copy, here's a chance to pick up Dark Cure for free. Fans of printed books will still need to part with US$13.99 (or the equivalent in your local currency).
Like many readers, my family canceled our year-end reunion, instead opting to play it safe(r) by staying put. In addition to re-watching Yuletide classics like Die Hard and Lethal Weapon, I hope to curl up next to a page-turning thriller as Jack Frost roasts over an open fire and chestnuts nip at my toes (or something similar: I'm not very good with lyrics.)
Happy holidays and even happier reading.
Bradley West, Singapore, November 30, 2020
What the Early Reviewers said about Dark Cure: A Covid Thriller
As of November 29, Dark Cure: A Covid Thriller featured a 4.9 rating on https://www.goodreads.com/book/show/55817613-dark-cure based on twenty reviews. Below are extracts from several of them.
"Utterly gripping, taut plot that is disturbingly plausible. A tightly woven bio-terrorism thriller . . . Dark Cure leaves the reader pondering "what if…." with the terrifying prospect of real life imitating fiction . . . Dark Cure firmly establishes West in the genre of Michael Crichton, Matthew Reilly and Lee Child. Bring it on!" 5-Star Goodreads reviewer.
". . . The US is breaking down, the race for a cure is on, and anything and everything—including bleeding babies and their mothers—is fair game . . . You will be hooked by the halfway point and will need to accept that the rest of your day will be spent reading this book . . . Bradley West's best book." 5-Star Goodreads reviewer.
"I really enjoyed this timely book. The pacing was fast and I read the second half of the book in one sitting. I would even say the pace was frenetic at times! Read the book. You won't be disappointed." 5-Star Goodreads reviewer.
"West has taken the art of weaving fact and fantasy in his conspiracy thrillers to the extent that often the boundaries get blurred. In short tight chapters, the story builds to a series of pounding crescendos. Dark Cure is a story of our times, told by a master storyteller." 5-Star Goodreads reviewer.
"There are double-crosses, broken trust, steadfastness and lightning decisions ripping through the pages like a circuit of fuses making the reader ponder an array of possible conclusions." 5-Star Goodreads reviewer.
"An exceptionally written, gripping, fast paced thriller that will keep you turning the pages to see if the Maggio family can outsmart their criminal adversaries and survive the threat of the Covid viruses.
A highly recommended read." 5-Star Goodreads reviewer.
"This book reminded me of The Stand by Stephen King, only drawn out into multiple books. I am anxiously waiting for the next installment. This book is dark and emotional, which happens to be my favorite kind of book, so I loved it!" 5-Star Goodreads reviewer.
"I've never read this author before and this book gets 5 stars which is rare for an author I don't know. It's part one of an expected trilogy and the rest of the story will be eagerly awaited." 5-Star Amazon reviewer.
"Exciting fast-paced thriller I couldn't put down. While I enjoyed the excitement of the "Shoot 'em up" scenes, I really loved the interpersonal relationships between the characters in the story. Can't wait for the next book." 5-Star Goodreads reviewer.
"I really enjoyed this book. It was very nerve-wracking, considering everything that is happening in the world right now. But, I was not disappointed at all. Fast paced, real characters, twists, turns, I am really starting to enjoy conspiracy thrillers… I will definitely be checking out more of the author's works." 5-Star Goodreads reviewer.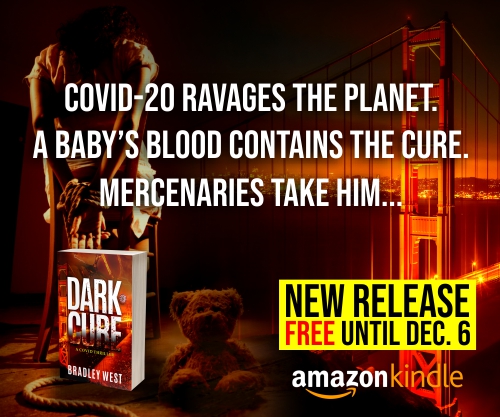 Source: Juan Padrón design and graphics
The Countless Lies Trilogy is looking for a Few Good Readers
Looking for more reading by the same author? Buy all three on Amazon at https://www.amazon.com/Countless-Lies-3-Book/dp/B07N49SB61.
Source: Aneirin Flynn design and graphics